International United Front Against Alzheimer's
November 1, 2022

-

November 4, 2022
REGISTRATION
Early bird registration will end on July 1, 2022
Regular registration rates will end on October 30, 2022.
Onsite registration rates will be applied from October 31 to November 4, 2022
REGISTRATION FEES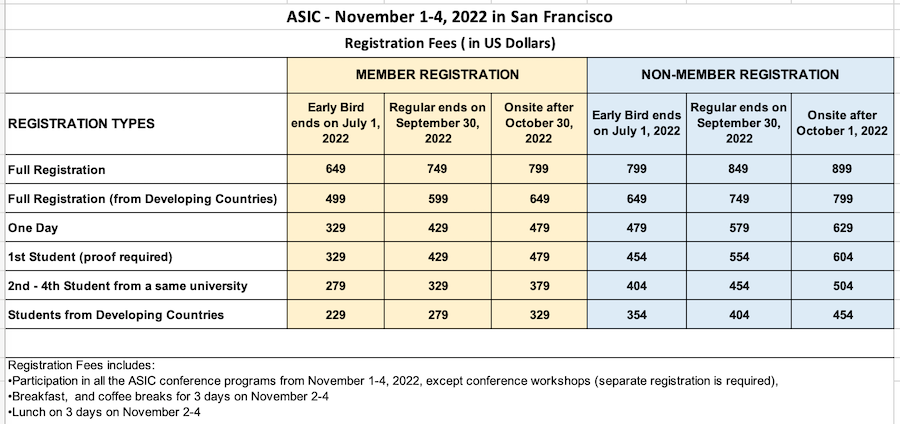 * The List of Developing Countries  
 is given in the World Bank Classifications: https://www.isi-web.org/index.php/resources/developing-countries
CONFERENCE REGISTRATION:
To register as a member of the Alzheimer International Society, please go to MEMBER Registration Page.
If you are not a member, please register at the NON-MEMBER Registration Page
Since the non-member registration fee is about the same as the sum of the member registration fee and the membership annual dues, it is for your advantage to join the membership of the Society.
Cancellation Policy:
The registration cancellation policy can be viewed at: http://alzint.com/policy.html
Contact Information and Support
General abstract questions
Email: info@alzint.com
Phone: 1-408-634-6757
(9:00 a.m. – 5:00 p.m. Pacific Standard Time, Monday-Friday)
Share This Post, Choose Your Platform!